The Fusion of Content + Marketing
What, exactly, is the fusion of content and marketing?

It's providing your top customers and prospects with premium educational content — while simultaneously delivering your marketing message and improving your brand recognition and business relationships.
Fully-customizable to your specifications and target audience, each of October Research's three new webinar options will (instantly) improve your profile in the eyes of your key contacts and VIPs.
1. Sponsor Webinar: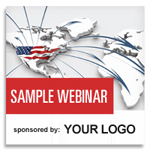 The Sponsor Webinar is the most robust of our webinar models, offering a tremendous amount of marketing deliverables. Our seminars director and editorial staff will utilize their expertise to develop a must-attend topic. Your company will be featured as the presenting sponsor on our promotion to all relevant October Research audiences via web, e-news, and direct e-mail marketing. Pricing includes a base fee, plus an additional fee per attendee. Attendance is then offered to your target audience FREE — but you maintain the ability to manage total attendance (and your costs.)
Sponsor Webinar Pricing

Seats

Cost

50

$2,990

100

$3,890

150

$4,190

200

$4,490
2. Production-Only Webinar: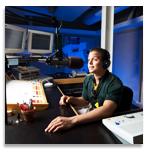 The Production-Only Webinar allows you to be in the director's seat and control the audience (i.e. your customers and prospects,) the content, and the marketing messaging. Present a new product or service to your agents… Hold open forums between your executive team and customers…Discuss the impact of a recent regulation… its all up to you with the Production-Only Webinar. October Research's extensive design, marketing and back-end management experience will ensure that your webinar is executed flawlessly and on time.
Call 330.659.6101 ext. 317 for pricing.
3. Gift Webinar: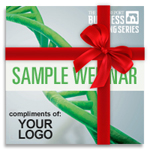 October Research produces more than a dozen educational webinars each year. Attendance to each show is typically sold to our audiences for $50 to $150, and CD recordings are available soon after the show date on OctoberStore.com. Educate your customers and prospects by sending them these webinar CDs for a nominal per-item fee. We will custom-brand each CD with your company logo, and ship them directly to your VIPs with a personalized message from you. What better way to thank your customers and grow your business than with these one-of-a-kind educational gifts!
Gift Webinar Pricing

Webinar CD Quantity

(Retail)

10

25

50

100

150

Cost Per Unit

$59.99

$30.00

$24.00

$18.00

$12.00

$10.00

Discount

50%

60%

70%

80%

87%
Note: Gift Webinars include "Compliments of: [Your Logo]" text on the cover of each CD, along with a personalized message. For an additional nominal fee, sponsors can also embed a PDF brochure or audio commercial message. A postage fee of $2.50 is added to each CD.
***Gift Subscriptions are also available for all of our publications.
Please call for details 330.659.6101 ext. 317.